Earn Your Master of Arts in Educational Administration at the University of Michigan-Flint
The University of Michigan-Flint's Master of Arts in Educational Administration prepares candidates for leadership positions within the P-12 environment. Whether looking to transform schools, obtain the administrative certification, or gain leadership experience and skills, the MA in Educational Administration is the graduate program to take you there.

A flexible format allows busy working professionals the opportunity to complete the program part-time over two years (36 credits), and blends online asynchronous coursework with monthly classes that may be offered as online sessions, on the UM-Flint campus or as a hybrid of both options. These classes are held one Saturday a month.

Fill out this form today for more information.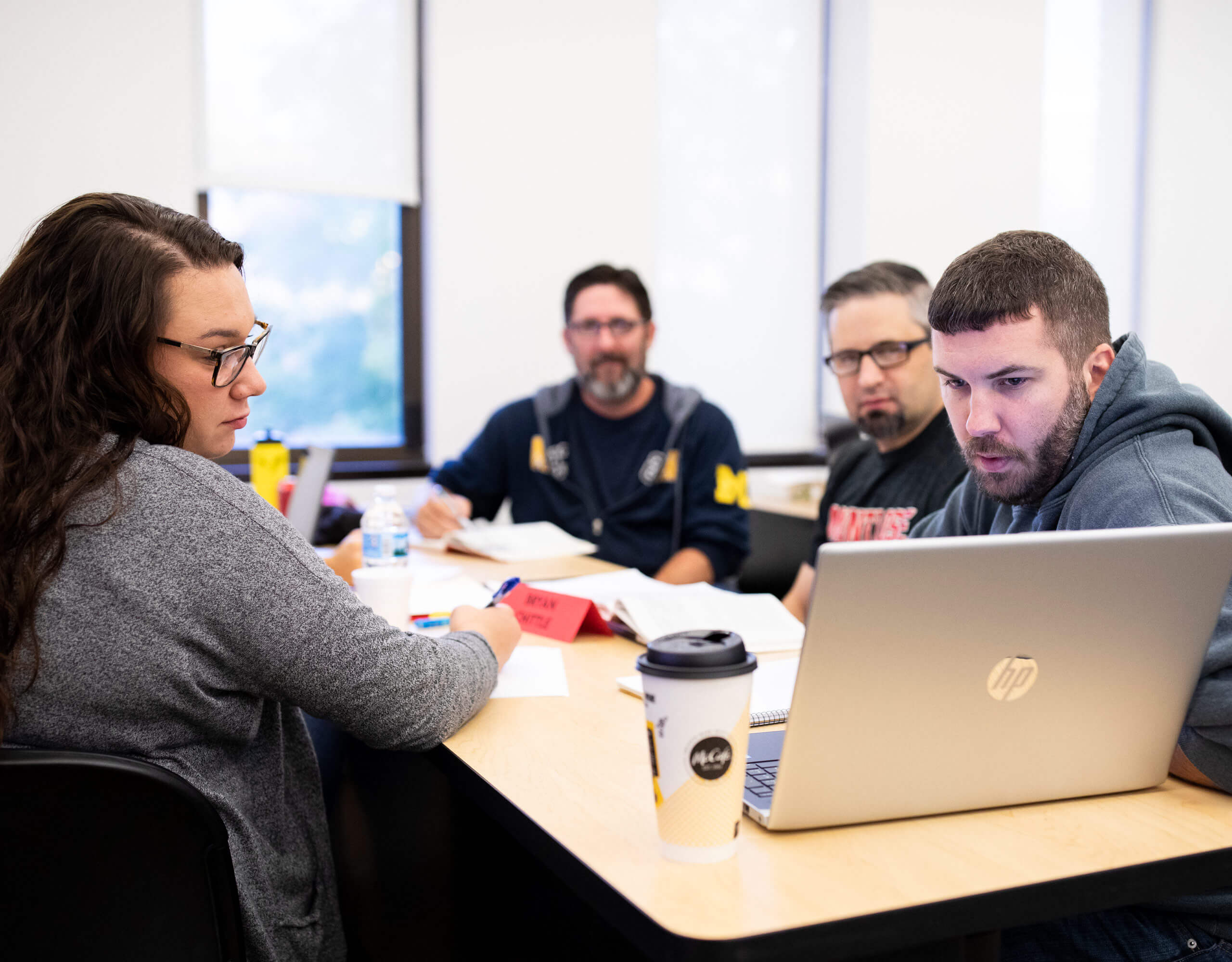 Comprehensive Curriculum
The Educational Administration program's in-depth curriculum is rigorous, challenging, and well-rounded. Courses develop your broad base of knowledge as well as a specialized understanding that prepare you to succeed as a leader in educational administration. Course and project work provides you with an informed perspective on the range of challenges and responsibilities facing P-12 education today.
Results
Graduates are awarded a Master of Arts in Educational Administration
The program is approved by the Michigan Department of Education for Principal Preparation
Upon graduation students are eligible to apply for the mandatory School Administrator Certificate.
Students are prepared to pursue higher degrees including, the Education Specialist and Doctor of Education at UM-Flint.
The next step in your career starts with a UM-Flint graduate degree.