A Degree You Can Count on
from the University of Michigan-Flint
Our 100% online Master of Science in Accounting is designed to prepare you for your future whether you're considering a career as a CPA or are you looking for advancement to mid- and senior-level positions. With expert faculty who know how to give students the knowledge they need to be successful, you will gain new insight and skills that will allow you to pursue your goals in the field of accounting.

There is an increasing demand for accountants which can be attributed to several factors including sector growth, the retirement of CPAs and an increasingly complex tax and regulatory environment. The Bureau of Labor Statistics predicts a 6% growth in the employment of accountants and auditors between 2021 and 2031.

The MSA also gets you ready for the CPA exam, as well as other professional certificates in accounting so that you have the credentials to go along with your master's degree from UM-Flint.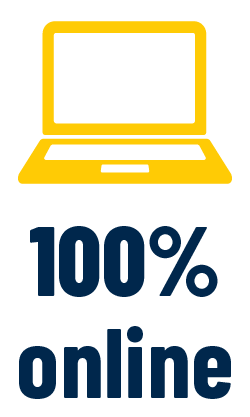 A Top Master's Degree Program, Accredited by AACSB International
The UM-Flint MSA program is accredited by AACSB International, the highest accrediting body for business schools worldwide. Less than 6% of business schools are accredited by AACSB. In accordance with AACSB, we subscribe to the highest standards in management education. At UM-Flint, we prepare students to contribute to their organizations and the larger society and to grow personally and professionally throughout their careers.
NEW Scholarships for UM-Flint Graduates Students Available.