Privacy Policy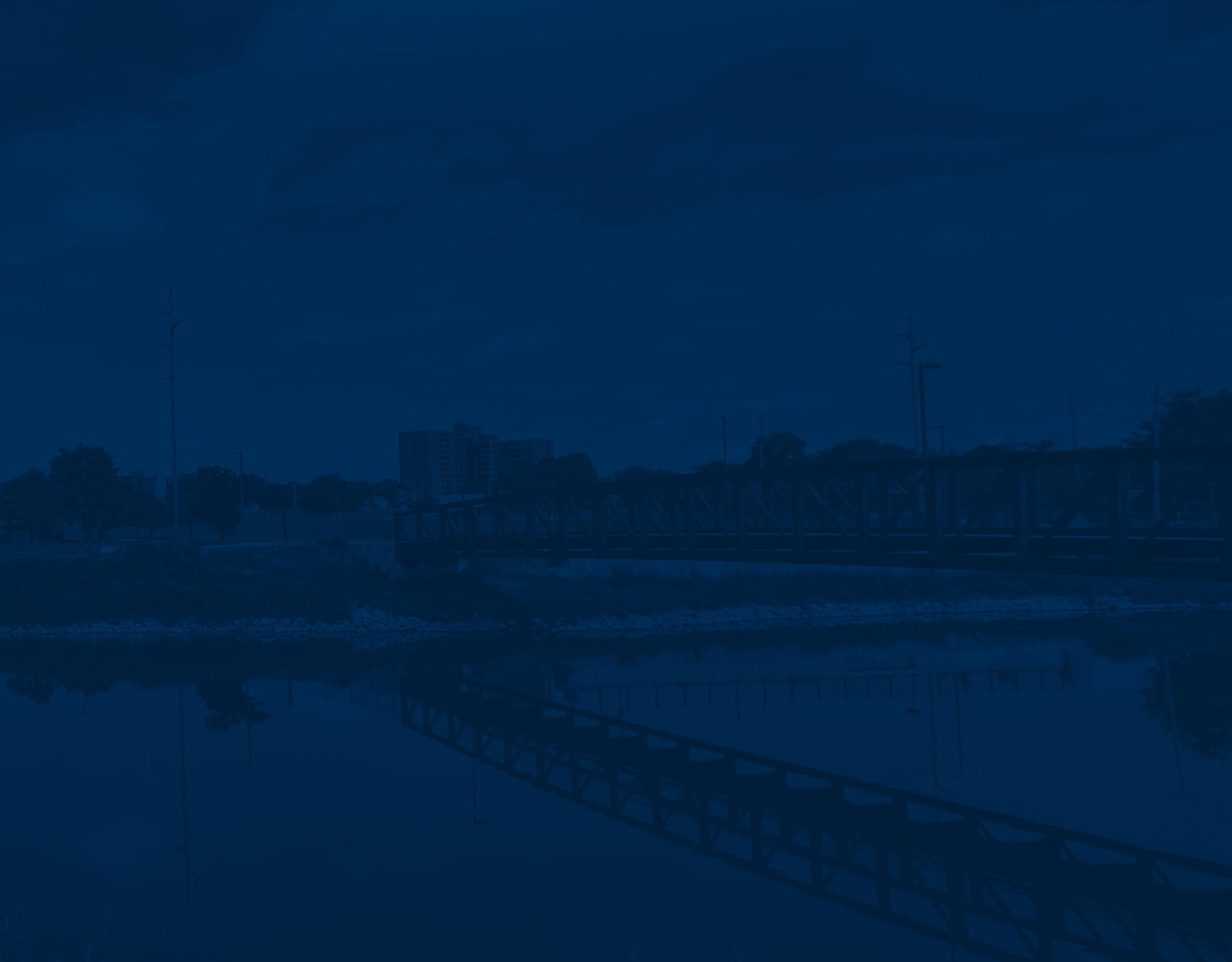 Last Revised on May 13, 2022
Overview
The University of Michigan (U-M) privacy statement recognizes the value of privacy of the university community members and its guests.

This privacy notice provides more specific information on how the University of Michigan-Flint website www.umflint.edu, a campus of the University of Michigan, collects and processes your personal information.
Scope
The notice applies to our practices for gathering and disseminating information related to the University of Michigan-Flint website www.umflint.edu ("we", "us", or "our"), and is meant to provide you with an overview of our practices when collecting and processing personal information.
How We Collect Information
We collect personal information in the following circumstances:
Direct Collection: when you directly provide it to us, such as when you enter information on our website by registering for events, completing forms, submitting comments and class notes, uploading documents and photos, etc.
Automated Collection by U-M: when you authenticate using U-M credentials.
Automated Collection by Third Parties: when third-party advertising and marketing providers capture personal information through technology, such as a cookie, on our behalf. A cookie is a small text file that is provided by a website, stored in a web browser, and downloaded to your device when you visit the website.
What Type Of Information We Collect
Direct Collection
We directly collect the following personal information:
Contact information, such as name, address, email address, phone, and location
Academic information, such as educational records and experience
Employment information, such as employer, career information, honors, and affiliations
Event registration information
Documents and attachments, such as your resume or photo
Comments and class notes you leave on our website.
Automated Collection by U-M
During your visit to www.umflint.edu, we automatically collect and store certain information about your visit, which includes:
Logging information, such as your U-M username (uniqname), the last IP address you logged in from, browser's user agent string, and the last time you logged in to the website.
Automated Collection by Third Parties
We partner with third-party advertising and marketing providers, such as Google Analytics, to automatically collect and store certain information about your visit. The information includes:
The internet domain from which a visitor accesses the website
The IP address assigned to the visitor's computer
The type of browser the visitor is using
The date and time of the visit
The address of the website from which the visitor has linked to www.umflint.edu
Content viewed during the visit
Amount of time spent on the website.
How This Information Is Used
We use the personal information we collect to:
Provide service support: information about your visits to our website allows us to monitor website performance, make improvements to site navigation and content, and provide you with a positive experience, relevant outreach and effective engagement.
Support educational programs: information collected through our website is used in processes related to admissions.
Enable school administration: our website and information collected through it support administrative functions, such as employment.
Promote the University of Michigan-Flint: information related to interactions with our website is used to market events and services to prospective students and other audiences.
With Whom This Information Is Shared
We do not sell or rent your personal information. We may, however, share your personal information in limited circumstances, such as with university partners or external service providers that support our business activities.

Specifically, we share your information with the following service providers:
Customer Relationship Management (CRM) system (Emas, TargetX/SalesForce) – contact information, email communication preferences and event registration information is imported and stored in our CRM for internal recruitment uses only.
Advertising and marketing provides, such as Facebook, LinkedIn, and Google – the personal information collected on our website is used to create audience segments that help us deliver targeted advertising content.
Carnegie Dartlet and SMZ are marketing firms under contract with the university. Information such as contact information is shared with these companies to help create audience segments that can help us deliver relevant content to visitors to the university website with the purpose of encouraging potential students to engage and enroll with the university.
Basis DSP collects pseudonymous information on our website to measure our ads' effectiveness. To read more about opting out of Basis DSP, click here.
We require these service providers to keep your personal information secure, and do not allow them to use or share your personal information for any purpose other than providing services on our behalf.

We may also share your personal information when required by law, or when we believe sharing will help to protect the safety, property, or rights of the university, members of the university community, and university guests.
What Choices You Can Make About Your Information
Direct Collection
You may choose not to enter personal information into our website. You can change email and communication preferences by clicking on the Unsubscribe or Manage Your Preferences links at the bottom of any email from us and unchecking the relevant boxes.

Automated Collection: Cookies
We use "cookies" to enhance your user experience when visiting www.umflint.edu. Cookies are files that store your preferences and other information about your visit to our website.

When you access our website, the following cookies may be placed on your computer or device, depending on your web browser settings:
U-M Session Cookie
Purpose: U-M session cookies are used to track your page requests after authentication. They allow you to proceed through different pages on our website without having to authenticate for each new area you visit.
Opt-Out: You can adjust your session cookies through your browser settings.
Google Analytics
Purpose: Google Analytics cookies count visits and traffic sources in order to measure and improve the performance, navigation, and content of our website. See details about Google's usage of cookies.
Opt-Out: To block these cookies, visit https://tools.google.com/dlpage/gaoptout.Alternatively, you can manage your browser settings to accept or refuse these cookies.
Google Advertising
Purpose: Google, including Google Ads, uses cookies to personalize ads and content, as well as provide, develop and improve new services. See details about Google's usage of cookies.
Opt-Out: You can manage your browser settings to accept or refuse these cookies.
Automated Collection: Social Media Plugins
Our website uses social media sharing buttons. Social media platforms use cookies or other tracking technologies when a button is embedded on our website. We do not have access to, or control of, any information collected through these buttons. The social media platforms are responsible for how they use your information. You can prevent the companies listed below from showing you targeted ads by submitting opt-outs. Opting-out will only prevent targeted ads, so you may continue to see generic (non-targeted ads) from these companies after you opt-out.

CrazyEgg
Facebook
LinkedIn
Snapchat
TikTok
TikTok cookies help the measurement, optimization, and targeting of campaigns. See TikTok's cookie policy.
You can opt out of TikTok's cookies or manage your cookies through your browser. Learn more about TikTok's Privacy Policy.
Twitter
Twitter cookies are used to target advertising on Twitter and help remember your preferences. See Twitter's cookie policy.
You can opt out of these cookies by adjusting Personalization and data settings under Twitter settings.
YouTube (Google)
How Information Is Secured
The University of Michigan-Flint recognizes the importance of maintaining the security of the information it collects and maintains, and we endeavor to protect information from unauthorized access and damage. The University of Michigan-Flint strives to ensure reasonable security measures are in place, including physical, administrative, and technical safeguards to protect your personal information.
Privacy Notice Changes
This privacy notice may be updated from time to time. We will post the date our notice was last updated at the top of this privacy notice.
Who To Contact With Questions Or Concerns
If you have any concerns or questions about how your personal data is used, please contact the Office of Marketing & Digital Strategy at the University of Michigan-Flint at [email protected] or 303 E. Kearsley Street, Flint, MI 48502-1950, or the U-M Privacy Office at [email protected] or 500 S. State Street, Ann Arbor, MI 48109.
Notice Specific To Persons Within The European Union
Please click here for notice specific to persons within the European Union.