Student health & well-being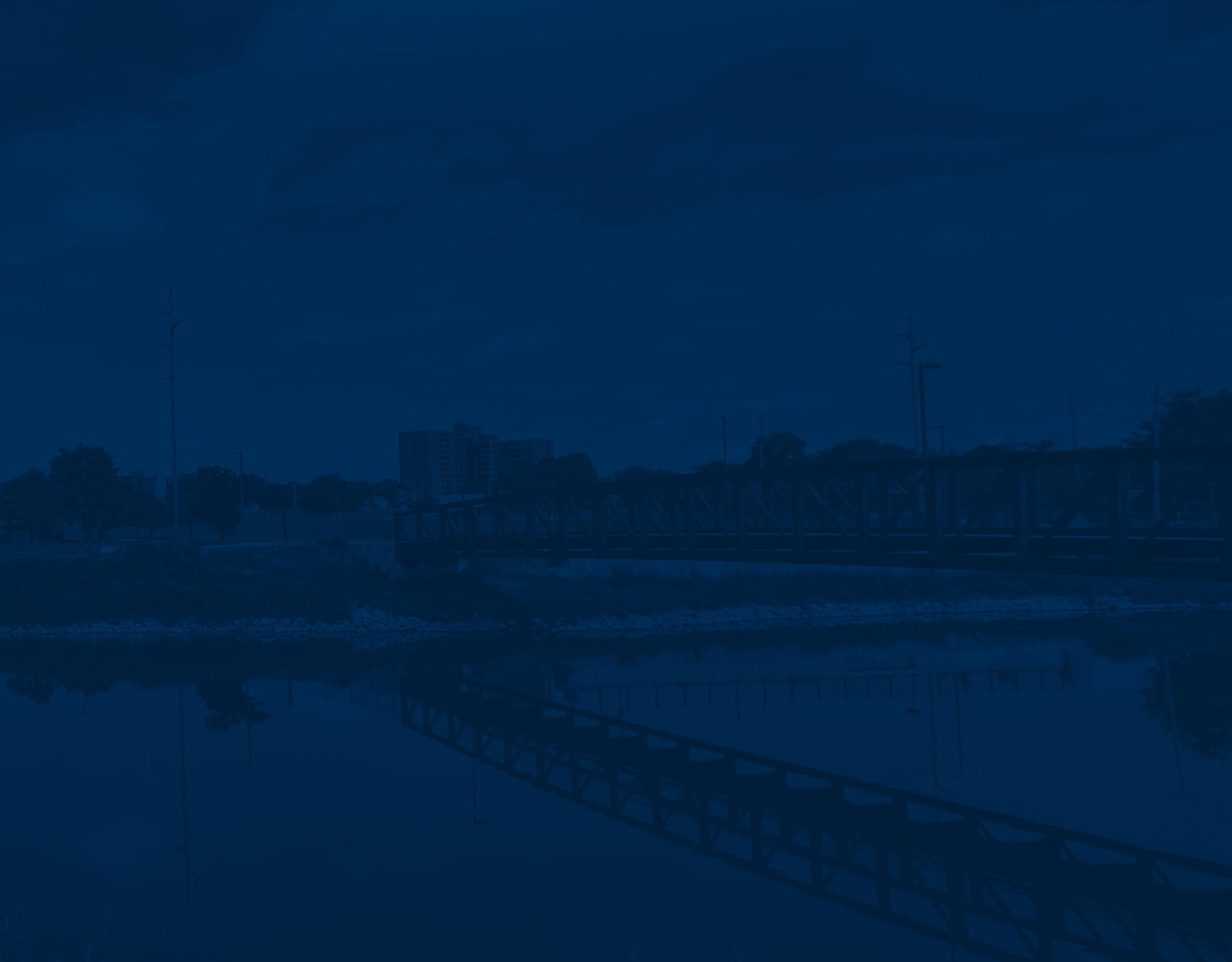 The University of Michigan-Flint is committed to creating an environment that supports all students' health and well-being. UM-Flint students can access departments and staff members who provide academic, health, and extra-curricular support and guidance.
What is well-being? 
Well-being is the journey we take to care for ourselves, one step and one choice at a time. It's how we appraise and feel about our lives, including success in school and all other aspects. It's personal, family and friends, community, and beyond.
The University of Michigan Model of Well-being includes eight dimensions and offers resources that align with each dimension of Well-being.
---
Physical Well-being: The role you take in maintaining your body for strength, vitality, and energy.
MHealthy Alcohol Management Program A brief, confidential educational program that helps you eliminate drinking problems by reducing your drinking or stopping altogether.You decide which is better for you: moderation or abstinence. Fee-for-service, however, the fee is waived for U-M faculty and staff.
Get Inclusive Learn more about Alcohol and Other drugs when to ask for help, how alcohol and other drugs can affect you, and how to take actions to help others
Recreational Services The Recreation Center is open to all UM-Flint students who are registered for classes. The facility offers athletic courts, an indoor running track, pool, cardio and weight areas, classes, and more. Get involved with Club Sports and Intramural Sports!
Student Health Insurance The University of Michigan offers health insurance for students through Blue Care Network of Michigan. This insurance plan provides coverage with a wide array of benefits, including: clinic visits, prescription medication, annual vision exam, hospitalization, emergency care, limited dental benefits, and more.
UHS Telehealth Services UM-Flint offers telehealth services for students that include episodic care, nurse advice, medication renewals, nutrition counseling, minor illness/injury care, and sexual health (including contraception and consultation). Telehealth services are available to all undergraduate students at UM-Flint.
---
Emotional/Mental Well-being: Being aware and managing your feelings, being at peace with who you are, and having the tools you need to weather life's ups and downs.
Center for Gender & Sexuality CGS focuses on supporting all students, faculty and staff to deepen and enrich awareness on all issues related to gender and sexuality.
Counseling & Psychological Services CAPS offers free and confidential mental health support through counseling, group therapy, consultations, crisis services, workshops, and referrals to community providers for all enrolled University of Michigan-Flint students.
Disability & Accessibility Support Services DASS provides support for any student with a learning disability, Autism, Asperger's Syndrome, and mental health concerns, among others. The office also takes reports about issues with campus facilities for those with accessibility concerns such as elevators, snow removal, and accessibility to their classes.
Helping a Friend If a friend's behavior has you concerned for their well-being, this guide will offer signs to look for, tips for sharing your concerns, and getting help.
Mindwise Get a check up from the neck up! Take an anonymous online mental health screening to check on your mental health. 
MiResource Access the UM-Flint provider database for help with understanding your mental health needs and getting matched with a provider.
Rethinking Drinking Learn more about U.S. guidelines for drinking, the symptoms of an alcohol use disorder, as well as tools and resources for reducing alcohol use.
Stressbusters Wellness App Download the Stressbusters Wellness App in Apple's App Store and Google Play for Android devices at no cost. Enjoy daily messages, calming activities, and videos to support your emotional health 
Take a Break Enjoy a quick break with fun and relaxing videos
Togetherall – Online Community A safe online community to share feelings anonymously and get support to improve mental health and well-being. Students can access Togetherall through three simple steps: 1) enter UM-Flint email address on the registration page, 2) create an account, and 3) verify your email with the Togetherall verification link sent to your UM-Flint email.
Wellness activities Students have free access to a massage chair, meditation and mindfulness training (Biofeedback), and light box therapy for seasonal depression. All activities are located within the CAPS office. Please contact CAPS at (810) 762-3456 to schedule an appointment.
---
Environmental Well-being: Reflects the impact your environment (home, school, city, planet) has on you and the impact you have on the environment.
Creating Safer Spaces A campus-wide initiative to end sexual and gender-based violence at UM-Flint. Through peer-based prevention education, confidential and trauma-informed advocacy, and community-based programs, we are creating a safer space for all campus community members to learn, build healthy relationships, and live free from violence.
Department of Public Safety DPS provides complete law enforcement services to the UM-Flint campus and offers a wide variety of services, including Campus Safe Ride and Safety Escort Service
Housing and Residential Life UM-Flint offers housing that is student-focused and supportive. Residents can enjoy the convenience of being close to classes, campus resources, and campus activities.
Sustainability Join students, faculty, and staff in efforts to develop sustainable solutions and create a culture of sustainability on campus.
---
Financial well-being: Your relationship with money and skills for managing resources, as well as your ability to make good consumer choices and seek out appropriate financial opportunities.
Wolverine Essentials A one-stop location for currently enrolled UM-Flint students to access basic needs services and resources, such as food, clothing, toiletries and hygiene items. Students may also receive assistance with state benefits and resources related to housing transportation, health & wellness.
Student Legal Services UM-Flint offers legal services for students that include landlord and tenant issues, legal name changes, custody issues, child support, identity theft, insurance claims, auto repair disputes, ticket defense, wills, and power of attorney. 
---
Occupational Well-being: The work you choose to do and how it contributes to your community and fulfills you.
Career Services Students have access to career planning tools, networking/job opportunities, career fairs, and job searching support
Handshake Explore jobs/internships, engage in on-campus recruiting opportunities, develop and track your goals and next steps, and identify events and workshops. Students log in using your UM-Flint email and password.
Student Employment Looking for a job? Many departments and offices on campus are seeking student staff for temporary employment. Explore job opportunities and apply online.
---
Social Well-being: How you choose to define and connect with your community and the people around you.
Campus Connections Stay up-to-date and connected to campus events, programs, and organizations.
Fraternity and Sorority Life UM-Flint has 11 nationally recognized Greek organizations providing opportunities for students to get involved and build connections. 
Intercultural Center The ICC focuses on supporting the work of student cultural organizations and educational programming related to issues of cultural competency and centering marginalized identities, especially people of color.
Residential Learning & Theme Communities Students living on campus can apply to live as part of a learning or theme community with other students with similar interests and passions around a common theme.
Student Involvement and Leadership SIL is about learning, engagement, and inclusion and offers many opportunities for students to join clubs, organizations, and engage in leadership development.
Student Veterans Resource Center SVRC assists the veteran community with their pursuit of academic and career goals and offers services tailored to the unique experiences and needs of student veterans.
---
Intellectual Well-being: Feeling stimulated and engaged with learning and staying open to new ideas and perspectives.
Frances Willson Thompson Library Access the information sources needed to assist in research and writing. Study rooms are available and can be booked in advance.
---
Spiritual Well-being: Your understanding of your place and purpose, how you make meaning of what happens to you, and what your mind goes to for comfort or relief.
Reflection Rooms Reflection Rooms are quiet spaces on campus intended for students and other members of the University community to meditate, pray, and/or spend quiet time in reflection.
---
Flint & Genesee County Community Resources 
For on-campus medical assistance including first aid, emergency treatment, or medical service transport, contact the UM-Flint Department of Public Safety at (810) 762-3333. DPS will provide basic first aid, ambulance transport (as appropriate) and will contact the Emergency Medical System, if necessary.
The UM-Flint Department of Public Safety's Safe Ride service will provide free transportation to the locations denoted with an asterisk (*) for routine non-emergent health care appointments. Rides may be requested through the Tap Ride App, available on the Apple Store or Google Play. In the case of a medical emergency, please contact DPS directly at (810) 762-3333.
Ascension Downtown Flint Health Center
General medical care & specialty practices including physical examinations, blood tests, prenatal care/delivery, behavioral health, EKG's, cancer screening, & immunizations. Accepts most commercial insurances, Medicaid, Medicare, and BCN Student Health insurance.
Genesee Community Health Center
General health care and medical home for all ages, health insurance enrollment, behavioral health including counseling and substance abuse treatment, health screenings, lab and x-ray services, and more. Accepts most insurances, Medicaid, Medicare, BCN Student Health insurance, and provides care to anyone in need regardless of insurance or ability to pay.
Hurley Medical Center Urgent Care
Sore throats, earaches, cough, cold, eye infections, flu, urinary tract infections, skin conditions, sprains, strains, fracture care, lacerations, burns, abrasions, back and neck pain. Accepts United Health Care, International Student Organization and BCN Student Health insurance as well as other commercial insurances, Medicaid and Medicare.
HCARE Outpatient Pharmacy (Binson's Pharmacy)
Hurley Urgent Care Entrance 
(888) 262-6370
Hamilton Community Health Network Comprehensive care including medical, dental, vision, pharmacy, OB/GYN, mental health, x-rays, lab services. Health insurance enrollment assistance. Accepts United Health Care, BCN Student Health Insurance as well as other commercial insurances, Medicaid, and Medicare. A sliding fee discount based on income is also available.
Center for Hope
Offers counseling and mental health services, substance abuse treatment and recovery, housing assistance and referrals for food and furniture.
Genesee County Health Department
630 Saginaw St., Suite 4, Flint – GCHD Environmental Health, Children's Services, and Communicable Diseases
G3373 S. Saginaw St., Burton – Family Planning Clinic, Sexual Health Clinic, Immunizations, and WIC. 
Most insurances are accepted and there is a sliding scale fee for those without insurance. No one will be turned away for lack of insurance or ability to pay.
Genesee Health System
Provides services & supports to individuals with serious mental health disorders, developmental disabilities, and substance use disorders. Regardless of insurance status, residents of Genesee, Lapeer, Sanilac, and St. Clair counties can contact the Access Center for free eligibility screening & treatment referrals. GHS also will assist with Medicaid, Medicare, and Healthy Michigan Enrollment. Provides crisis services to all Genesee County residents. The crisis line is available 24/7 at (810) 257-3740 or toll-free (877) 346-3648.
Genesee County Free Medical Clinic
Intake, triage, physician consultations, referrals to specialists and tests, and health education. Genesee County residents 18-25 years of age and not qualified for any other insurance. No charge for services, special care, tests by referral, and prescribed medications.
Wellness Service
A safe space where individuals and couples can get tested for HIV and STIs and get free condoms and lube. 
YWCA Sexual Assault Forensic Examination Center
Provides free comprehensive medical forensic examinations including pregnancy and STI testing to both male and female survivors of sexual assault. Available 24 hours/day, 7 days/week.
Food Bank of Eastern Michigan
Find current locations and times for food distribution
Genesee County Food Pantry & Free Fitness classes Schedule
Free Healthy Events in the Flint area
---
National Resources
Anxiety and Depression Association of America
Committed to improving the lives of the people who suffer from anxiety disorders through promotion of early diagnosis, treatment and cure.
National Alliance on Mental Illness
Dedicated to the eradication of mental illnesses and to the improvement of the quality of life of all whose lives are affected by these diseases.
National Mental Health Consumer's Self-Help Clearinghouse
Helps connect individuals to self-help and advocacy resources, and offers expertise to self-help groups and other peer-run services for mental health consumers.
National Institute of Mental Health
Offers a wide variety of information including:
Suicide prevention hotlines: