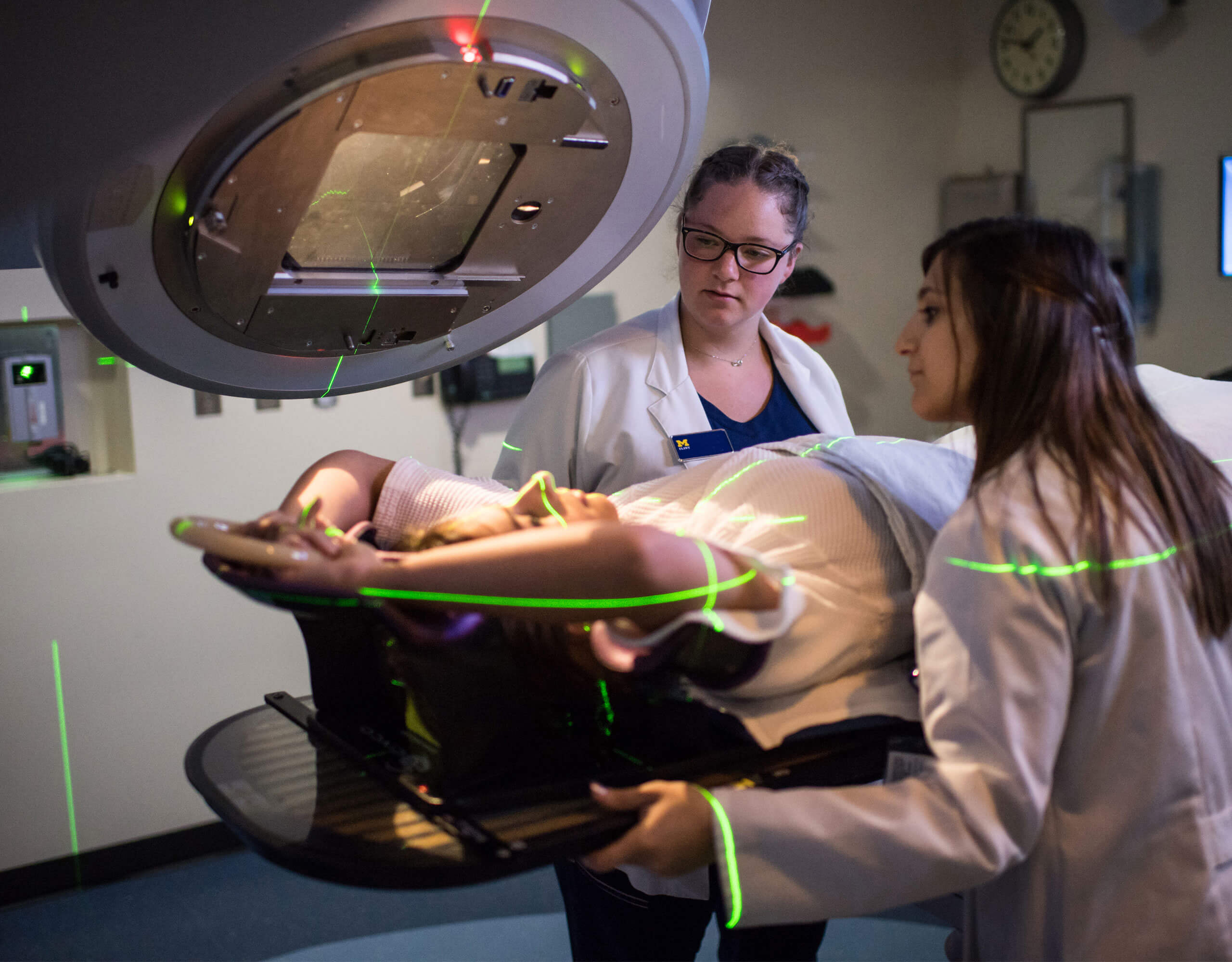 Preparing Compassionate Health Care Providers for the 21st Century
The University of Michigan-Flint's health care programs provide not only some of the best educational experiences in the state but also provide our students with transformational hands-on learning opportunities, furthering their passion for patient-centric care.

Learning takes place in an exciting, dynamic environment where students and faculty are engaged in classroom and practice-based activities, research and service in a variety of disciplines including:

Exercise Science
Health Care Administration
Health Information Technology
Psychology
Public Health
Respiratory Therapy
Social Work
Traditional RN to BSN

We are committed to preparing globally ready, culturally responsible, and community-engaged leaders who focus on creating an inclusive and healthy society. Selecting a career in a health-related profession will provide you an opportunity to help others achieve higher levels of functioning for their health, their lifestyle and quality of life.
---
NEW for Fall 2023
UM-Flint's College of Health Sciences is adding four new bachelor's programs for fall 2023, giving students additional options to prepare for in-demand careers, including:

Bachelor of Science in Exercise Science
Bachelor of Science in Health Information Technology (online)
Occupational Therapy Accelerated Pathway
Physical Therapy Accelerated Pathway

Exercise Science and the accelerated pathways offer learners three new ways to prepare for UM-Flint's graduate programs in occupational therapy and physical therapy.
University HQ ranks UM-Flint in its top 50 for being a "Best Affordable College" at which to earn a health care administration degree (2022).
UM-Flint students are automatically considered, upon admission, for the Go Blue Guarantee, a historic program offering free tuition for high-achieving, in-state undergraduates from lower-income households. Learn more about the Go Blue Guarantee to see if you qualify and how affordable a Michigan degree can be.