UM-Flint is a thriving campus of educators, learners, and current and future leaders. Discover what sets our academic programs, our renowned faculty, and our students apart.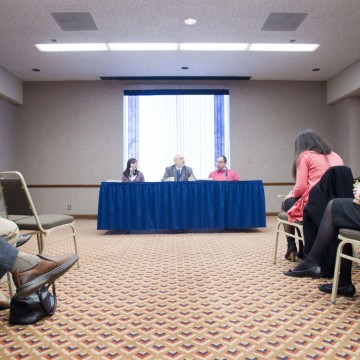 The Sullenger Dialogues are free, open to the public, and held in a more intimate campus space. Students and community members are encouraged to take advantage of this opportunity to engage with top thought leaders on a personal level.
Find out what's happening on campus right now. UM-Flint Social offers an up-to-the-second look at the #umflint story, told by the people who live it. You can also take a look back at #umflint24 2015.