UM-Flint is a thriving campus of educators, learners, and current and future leaders. Discover what sets our academic programs, our renowned faculty, and our students apart.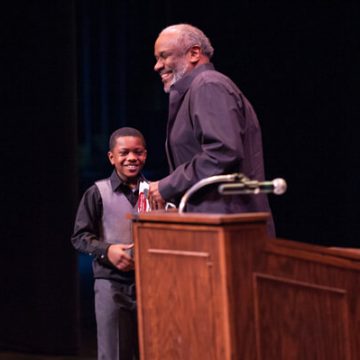 Children's author and UM-Flint alumnus Christopher Paul Curtis shared his writing inspirations with local fourth graders during the 8th Annual Writing Adventure.
Find out what's happening on campus right now. UM-Flint Social offers an up-to-the-second look at the #umflint story, told by the people who live it.
Now through March 26!
Every Saturday & Sunday, noon to 4 p.m.
Wednesdays, 6 p.m. to 9 p.m.
Fridays, 5 p.m. to 8 p.m.