UM-Flint is a thriving campus of educators, learners, and current and future leaders. Discover what sets our academic programs, our renowned faculty, and our students apart.
60th Anniversary Celebration
Attend upcoming 60th Anniversary events, view our historical timeline, and explore future initiatives.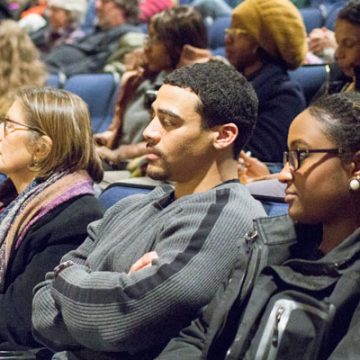 UM-Flint will host a Presidential Debate Watch September 26, with faculty leading discussions after the viewing.
Join us for #UMFlint24 on Wednesday, October 5 from Midnight to 11:59 p.m. for this 24-hour, day-in-the-life event.