UM-Flint is a thriving campus of educators, learners, and current and future leaders. Discover what sets our academic programs, our renowned faculty, and our students apart.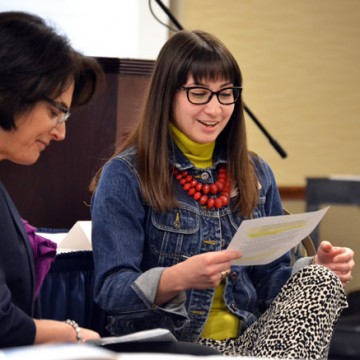 UM-Flint's Thompson Center for Learning and Teaching recently held their annual Celebration of Teaching. The event marks the end of another academic year while fostering conversation and connections between faculty throughout the university.
Find out what's happening on campus right now. UM-Flint Social offers an up-to-the-second look at the #umflint story, told by the people who live it.