The 2017 Strategic Planning Process is vital in shaping our strategic direction, guiding resource allocations, and ensuring that our university is successful far into the future. Connect with us.
UM-Flint is a thriving campus of educators, learners, and current and future leaders. Discover what sets our academic programs, our renowned faculty, and our students apart.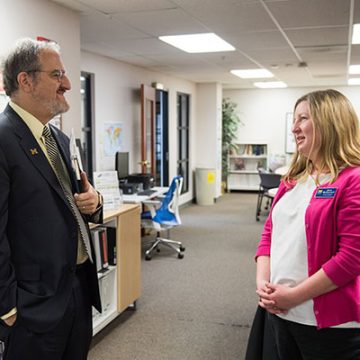 Map Flint began when UM-Flint teamed up with area organizations to compile data, creating a comprehensive view of what's happening in the city.
Find out what's happening on campus, and around the world, right now. UM-Flint Social offers an up-to-the-second look at the #umflint story, told by the people who live it.