Students, faculty, and staff are encouraged to log in and complete the confidential strategic planning survey by Wednesday, March 8. Your answers will help shape the focus and direction of UM-Flint for the next 5 years and beyond.
UM-Flint is a thriving campus of educators, learners, and current and future leaders. Discover what sets our academic programs, our renowned faculty, and our students apart.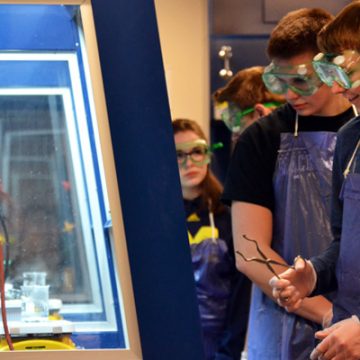 UM-Flint alumni and Byron Area Schools teachers Mandi Davis and Theresa Krejci explored the university's new science resources with students.
Find out what's happening on campus right now. UM-Flint Social offers an up-to-the-second look at the #umflint story, told by the people who live it.